About Cathy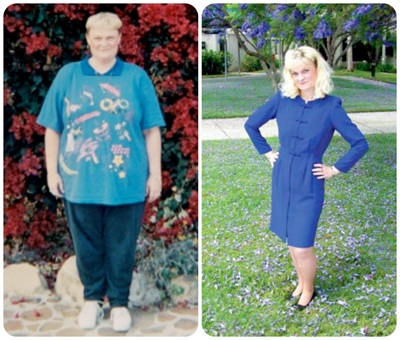 Welcome to Lose Weight Find Life!
I'm Cathy Wilson.
Have you ever been so tired of living your life through what you eat, what you didn't eat, what you weighed, what size you wore, or even the day your newest diet attempt would begin? That was me!
I had RNY Lap gastric bypass surgery in 2001 and lost 147 pounds. In addition, I also lost my diabetes, GERD, sleep apnea, and arthritic conditions of my joints and spine. I went from a size 26, 3x to a size 4. Weight loss, maintenance, and behavioral health are now my passion.  I am a certified life coach ready to help you reach your goals as you transition through your weight loss journey.
Together, we can find out what will help you achieve weight loss, maintain that weight loss, and design the life you are meant to live. My life is completely different than it was 11 years ago. Today, I have a fulfilling life that I would have never thought possible. I no longer live my life centered around food. You can have that too.
My favorite shirt that I love to wear sums up how I feel: "Life Is Good"!
Believe In Yourself,
Cathy, PCC-ICF, CLC
Professional Certified Coach, Certified Life Coach
Certified Back On Track Facilitator

---
If you want to learn more, check out some of these FAQ's.
Are you a credentialed Coach?
Why did you have weight loss surgery?
My weight has been a lifelong struggle. I went on my very first diet at 14 years old!  From there, I tried Weight Watchers, Jenny Craig, Nutrisystem, Gloria Marshall, Overeaters Anonymous, along with any diet out of a book or magazine that I could find.  All in the hope of finding the magic formula for weight loss success. Ultimately, I never attained permanent weight loss success with the various diets.  I'd lose some, gain back and sometimes even gain more.  It was a constant physical and mental battle.
In 2001, I turned to weight loss surgery after tons of research. I had RNY Lap gastric bypass and lost 147 pounds. In addition, I also lost my diabetes, GERD, sleep apnea, and arthritic conditions of my joints and spine. I went from a size 26, 3x to a size 4.  I lost my excess weight and learned to FIND LIFE!
What types of experiences do you have?
Life Experience, A Patient

I'm 11 years post-op and continually do the work that it takes to keep 147 pounds off.
I've battled co-morbidities such as diabetes, GERD and sleep apnea.
I've dealt with re-gain + emotional eating.  I created successful ways to get myself back on track!

A Teacher, A Coach and a Coordinator

I have worked in the weight loss surgery field since 2002, which included counseling patients and running a bariatric practice for a world-renowned surgeon.
I have written coach training curriculum and taught workshops bi-monthly, including Bariatric Coach Training and Coaching Business Skills.
I have taken extra course work in Addiction, Group Coaching, Advanced Coaching skills and Ethics in Coaching. I'm dedicated to always staying on top of continuing education.
I am the Director of Support Groups and Training for ObesityHelp.com.  I teach all of the training for support group dynamics, the surgery procedures and nutrition.
I have been the Master of Ceremonies for Weight Loss Surgery Symposiums.

A Member of

The International Coaching Federation
The International Association of Coaches
The American Society for Bariatric Surgery
The Obesity Action Coalition
What are your favorite WOW Moments & Non-Scale Victories (NSV)?
I battled self-esteem and learned to get past the "You Have Such a Pretty Face" stigma that I'd dealt with during childhood! I found a way to embrace a much needed pride  in myself.  I was featured in a marketing program for the bariatric program of the hospital where I had my surgery. I taped television commercials, was photographed for brochures and newspaper advertisements. It was a WOW Moment of a lifetime. I was very honored to be in this role to represent the excellence of this hospital in such an exciting way.
I become a licensed private pilot!
I walked the 3 Day/60 Mile Breast Cancer Walk and in several competitive races.
Why Coaching?
I am passionate about working with weight loss surgery patients as coaching clients.  I will be your partner to reach your weight loss goals, maintenance, getting and staying back on track, attain personal goals you have for yourself, create new habits that reflect your new life, and reinvent your life in ways you dream about. Lose Weight Find Life means so much personally to me and I'm committed to paying it forward by helping others going through the same experiences.