Decide to Make a Decision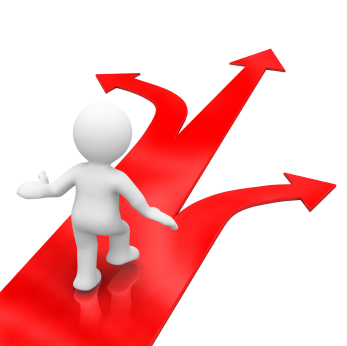 It is hard to make a decision.  I'm fearful of making the wrong decision.  Do I have all the information I need?  The fears go on and on.  Do you have struggles with making decisions?  If so, I'll share something that has helped me. 
The first thing I do is to make a pros and cons list.  I take a piece of paper and draw a line down the middle.  I list one column "Pros" and the other column "Cons."  Then I write down everything that comes to my mind about the situation either as a pro or con.  This gives me clarity and takes it out of swimming around in my head to something more visual and concrete written on paper.
I also answer the following questions based on the information that I have at the time and my feelings after the pros and cons list.
1.  What is my real objective?  What is my desired outcome?
2.  When do I have to decide?  What is my deadline?
3.  Fast forward a year from now – what does my life look like based on my decision?  Can you see happiness or regret?
4.  Is this decision final?  Can it be changed later?
5.  What are the risks?  Are they worth it to me?
Deciding to make a decision is often the hardest part.  These questions along with the pros and cons list will help clarify your thoughts and actions to allow you to make the decision and take full advantage of the opportunities that come your way.
Believe In Yourself,
Cathy