Exercise – it is a "Get To"
Many of us will be enjoying the long holiday weekend off from work with family and friends.  Take advantage of this extra time to honor your health by getting in a little extra exercise instead of indulging in extra food!  On this long Thanksgiving holiday weekend, you'll be thankful that you chose exercise over extra helpings.
One of the most important components of losing weight is regular aerobic exercise in your day.  For many of us, this can be challenging especially in the beginning.  Persistence is key because after a short time, exercise usually becomes enjoyable, fun, and an activity that you can look forward to.  Exercise has many benefits including our overall sense of wellbeing.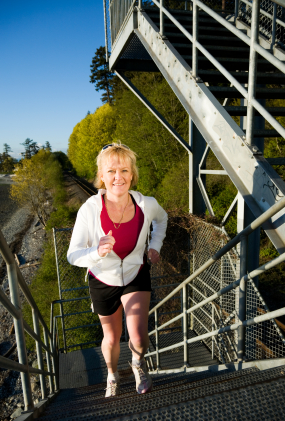 First, set aside regular time to exercise even when you are busy.  This regular exercise appointment you make with yourself brings order to your day and helps to assign priorities to our daily routine. 
Second, exercise boosts levels of endorphins, the "feel good" levels, making us feel happier for hours after our exercise session.
Third, it provides you with self confidence.  The majority of people that incorporate regular exercise into their lives report improved self-esteem.
Lastly, exercise is the best drug on the market with no side effects – but numerous benefits.
Remember especially this weekend (and every day) that getting enough exercise will improve numerous areas in our lives besides our physical fitness.  Rather than think of exercise as the dreaded "I have to", change your mindset to exercise as a "I get to".  It will boost your energy, provide a sense of wellbeing like nothing else will, and create a joyness of accomplishment to your day!  Exercise is a gift that keeps on giving
throughout your entire day.
Whenever your life feels chaotic or stressful, add exercise by, for example, going for a walk, rather than reaching for a Krispy Kreme donut!  It will give you the self confidence to take charge!  Try it….it works!
Believe In Yourself,
Cathy