Food as Fun?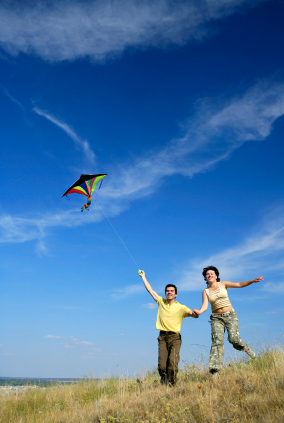 Do you associate food with having fun?  For many of us, we do.  If you want to have fun with a friend or your family, what do you do?  You eat!  Many times, we make the connection that in order to have fun – we need food!!  Food is fun, it fills our time from being bored, the fix all. 
Mix it up!  Break that connection and associate people with fun.  Food isn't fun.  Happy people have fun.  Whether it is playing in the park with our kids, watching a movie or flying a kite, we don't laugh and play as much as we could.  We take our fun way too seriously.  Many times, we define "fun" as flying off somewhere or putting together a formal party.  Why not do something simple?  Pillow fights are fun.  Watching a sunset or taking a walk and enjoying nature is fun. 
For today, enjoy the simple pleasure and have some fun!!
Believe In Yourself,
Cathy, Certified Life Coach
Weight Loss Surgery Coach