Holiday Solutions
You can develop a plan now for Thanksgiving eating later.  Here are some ideas for you to consider as you enter the count down for Thanksgiving.  If they sound helpful to you, they're yours!
*Eat a healthy small meal or snack before going to a Thanksgiving party.  Many people starve themselves all day in preparation for the Big Meal.  If you are overly hungry, your guard will be down and you'll be ravenous to make choices that you might not otherwise have made.  Be prepared with eating some healthy items so you are prepared and in control of your choices.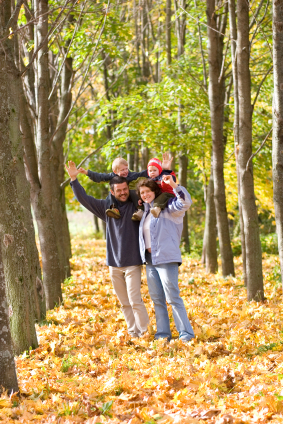 *Take a walk with your family and friends before your meal to avoid overeating.  By taking a walk prior to your meal, you are less likely to make unhealthy food choices.  You can also take a walk after your meal to assist you from feeling overly stuffed.  By knowing you'll walk after you've eaten, you will think twice before taking those seconds.
*Many communities hold "Turkey Trots" on Thanksgiving Day to raise money for charities and to ensure a focus on fitness and exercise during a food focused day.  Participate with your entire family and start a new tradition.
*Watch portion sizes.  Use smaller plates and eat only a few bits of a high calorie dessert.  Remember, after the first two or three bites, you don't enjoy the remainder as much.  The first few bites are the most taste fulfilling.
*Be selective about leftovers sent home.  Many holiday foods are healthy so take those home.  Leave the food items that you normally would not eat.  Thanksgiving is one day and not a multiple day food fest.
Make your Thanksgiving about quality time and creating memories with family and friends.  Those are choices that you'll enjoy throughout the year.
Believe In Yourself,
Cathy