How Walking Can Reduce Stress
When you're in a tense or anger-inducing situation, taking a walk can calm your mind – because it calms your body. Walking reduces stress in the body in several ways:
It helps to eliminate stress hormones (such as adrenaline) from your body.
It reduces tension in several large muscle groups – the glutes (buttocks), the quads (front of thighs) and hamstrings (back of thighs).
It increases the production of beta-endorphins, which are thought to calm the body and promote restful sleep.
It promotes an overall sense of wellbeing, inner and outer strength, confidence, and enhances self-esteem.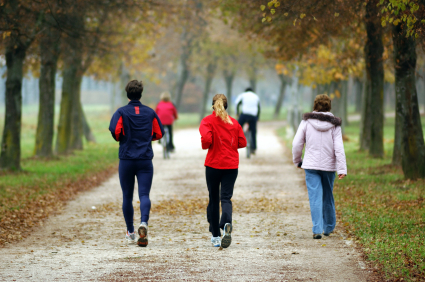 When you feel stressed, don't take a pill or make an unhealthy food choice but walk away; walk toward a healthier life and coping strategy for dealing with stress.
Believe In Yourself,
Cathy