Make One Change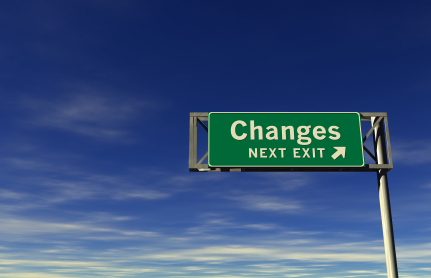 As we approach the New Year, you can start thinking about setting some goals for yourself.  Rather than at 12:01 a.m. on January 1st immediately expecting yourself to make a 180 degree change, what one change can you make?  Rather than do/don't, black/white thinking, consider making a few changes to get to where you'd ultimately like to be in reaching your goal.  It doesn't have to be big.  Actually, a small step is better.  You're moving forward and starting momentum toward your ultimate goal.
A journey to health, a destination, or anywhere you want to go to a location or in your life starts with a first step.  Make that first step in committing to one change.
What one change can you make in your life?
Believe In Yourself,
Cathy