Eating and Television for Mindless Eating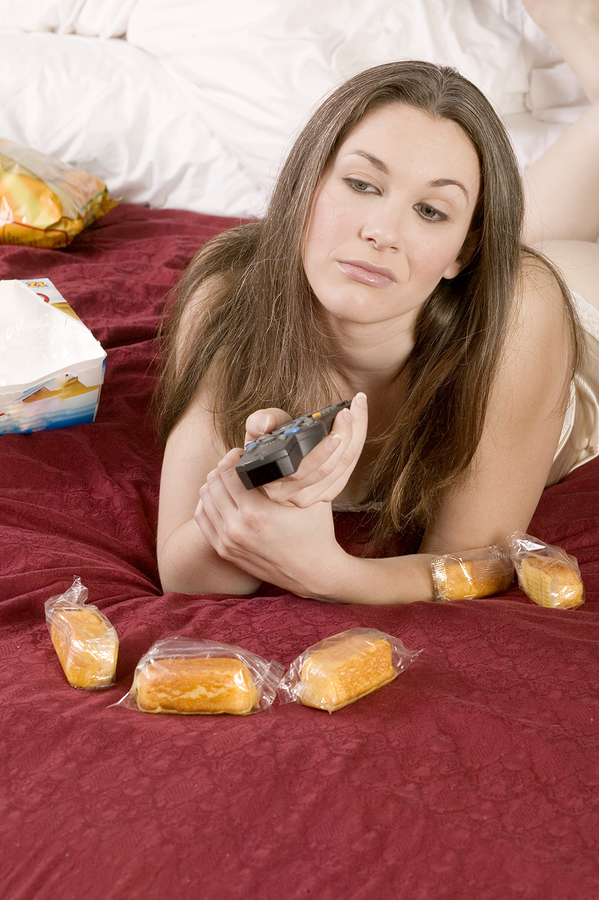 After a long hard day, eating can be a habit we've created to help us wind down.  A favorite escape for many of us from a long day can be the combination of watching television and eating. 
For many of us, it is a habit of watching television and eating to calm ourselves and end our day.  Many successful post-ops that I've coached and worked with find keeping their hands busy with an activity is a good substitute for night time television eating.  Some favorites are counted cross-stitching, punchneedle embroidery, knitting, journaling, scrapbooking, crossword puzzles, or word searches.  Another great alternative is to combine watching television with exercise such as lifting hand weights during commercials.  You can also walk on your treadmill or stationary bike in front of the television. 
Television and eating are a zone out activity that encourages mindless eating.  You can enjoy television and a healthy non-food activity to save calories, and enjoy a hobby or interest for a winning combination.
Believe In Yourself,
Cathy