Goals….Got 'Em?
"The tragedy of life doesn't lie in not reaching your goal.  The tragedy lies in having no goal to reach." –Benjamin Mays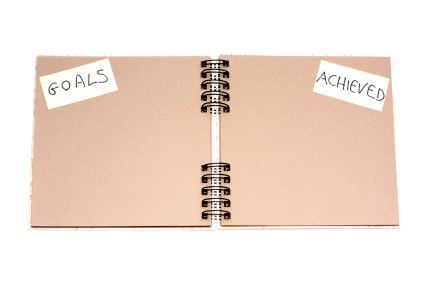 Rather than resolutions, when the year ends and before the New Year begins, I always review my goals that I wrote at the beginning of the year.  Setting goals is very important.  Goals in your head aren't enough – you must have WRITTEN goals.  Written goals are important.  By the act of writing down your goals, shows a commitment and a promise to yourself.
If you don't have goals, what are you afraid of?  It is important to have something to work on and to look forward to accomplishing.  A good practice is to review your goals at least monthly.  On the first of every month, review your goals.  Revise or update as you need to.  By regular review, you are reaffirming the goal and focusing your attention to achieving success in reaching your goals. 
So, start writing down your goals as 2007 comes to an end.  No resolutions for 2008 – to make 2008 great, set and write down your goals!
Believe In Yourself,
Cathy