Happiness NOW!
Are you putting off being happy until you lose weight?  If so, you're living in limbo.  When we are overweight, we delay doing certain things, going places, and essentially delay our happiness.  If not now, when?  We put our lives on hold.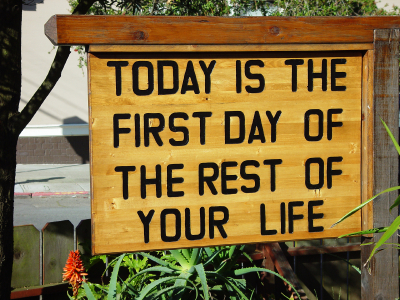 Rather than delay participating in an activity or event until some magic point in the future, do it now.  Enjoy where you are today.  Guess what…if you make the decision to be happy now, no matter what you weigh, it will make your desire for emotional eating less.  If you feel fulfilled and satisfied in your life, the need to fill yourself up with food will decrease.   Life doesn't start at a certain weight or body size.  Live your best life today.  You are so much more than a mere number on the scale or a tag sewn at the back of your clothes.
Live your happiness now. 
Believe In Yourself,
Cathy