Natural, Healthy Highs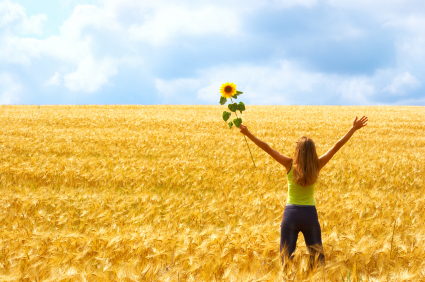 When we emotionally eat, we are trying to change the way we feel.  We feel uncomfortable with a situation or an emotion.  We look to food to alter our emotions. Rather than emotionally eat, try these natural, healthy highs:  When you have one of those challenges, when the refrigerator is calling your name, when the gallon of ice cream is screaming your name, when a Hershey is about to move closer to you, when that kiss is about to kiss you, think about these one at a time BEFORE going to the food. 
Close your eyes and visually paint an emotional picture of the feeling – IT DOES MAKE YOU FEEL GOOD.  It will give you the strength to come out of the kitchen or the refrigerator.  What you're looking for is NOT in the kitchen!
NATURAL HEALTHY HIGHS:
A hot shower;

 
No lines at the grocery store;
Hearing your favorite song on the radio; 
Taking a drive on a road with beautiful scenery;
Listen to children laughing;
A bubble bath;
Sweet dreams;
Run through the sprinklers;
Having someone play with your hair;
A back rub;
Feel you are beautiful, inside and out;

Accidentally overhear someone say something nice about you;
Waking up and realizing you still have a few hours left to sleep;
Making new friends or spending time with old ones;
Holding hands with someone you care about;
Running into an old friend and realize that some things (good or bad) never change;
Watching the expression on someone's face as they open a much-desired present from you;
Getting a hug from someone you care about deeply and their arms fit all the way around you;
Knowing you've done the right thing, no matter what other people think;
Lying in bed and listening to the rain;
Getting out of bed every morning and being grateful for another day;
Loving yourself.
Believe In Yourself,
Cathy