Stay In Charge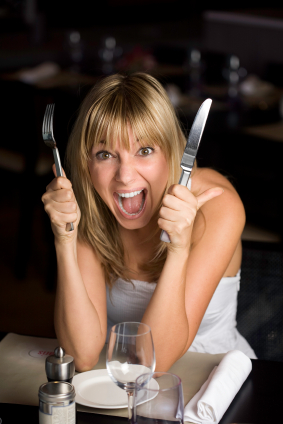 As you go through the holidays and the rest of the year, remember that YOU are in charge.  Stay in charge of your eating, exercise, and overall goals for a healthy life.  Stay positive and committed to yourself and your ultimate goal of weight loss success.  Don't abandon your personal program for a few days of overeating.
Be realistic by assessing proactively your personal holiday pitfalls and be prepared by planning ahead.  Planning ahead is important to overcome any challenge.  Are you dreading the holiday office party?  Does the thought of spending time with certain people make you anxious?  Acknowledge those feelings and reaffirm your commitment to yourself without turning to food to cope with your feelings.
No matter what you do whether it is unhealthy food choices or consumption, putting your exercise routine on hold, or any other behavior you later regret, accept yourself!  Yes, accept yourself just as you are.  None of us are perfect.  Sometimes we veer off the heathy lifestyle path we're on.  Just as in a car you can adjust slightly with the steering wheel, you can adjust slightly by learning from our experiences. 
Celebrate yourself for all of the changes you've made and goals in your life that you're moving toward.  Don't focus on what you haven't done but what you HAVE done.  A party or dinner with choices you later wish you hadn't made won't undo all the healthy choices you've made already. 
When you are planning and preparing gifts and the festivities for family and friends, give yourself the gift of a truly enjoyable holiday season to your very best friend…..YOU! 
Believe In Yourself,
Cathy